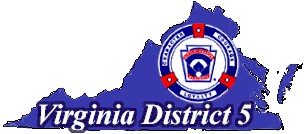 ---
Welcome to the internet home of Virginia's District 5 Little League. This page has been set up to keep you informed about upcoming District 5 events, as well as the latest results from this years tournament play.
Keep checking back for all the latest news from District 5.
---
Following the annual fall meeting of the Little League® International Board of Directors, Little League International officially announced the rule and regulation changes that will take effect in 2019. The two most notable changes will take place in the International Tournament with a new tiebreaker structure in all divisions, as well as a regulation establishing the number of adults in the dugout or on the field play when a tournament team has 11 or fewer eligible players.
All of the rule and regulation changes and updates for 2019, which include changes to the pitcher-to-catcher threshold; guidance on when the pitcher's hand can come in contact with the pitcher's mouth/lips; as well as policy updates, can be found by visiting LittleLeague.org/Rules.
---
---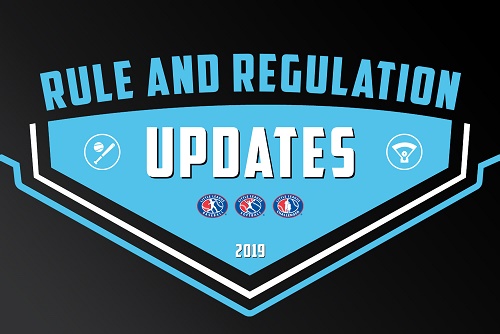 The Virginia LLU on the Road Clinics (League Administrators and Umpires) is being hosted in Leesburg VA, January 26th and 27th. The Road Clinics are presented by Little League staff from Williamsport and Southeast Region. This is an excellent opportunity for all Board members (old and new) to learn policy and procedure directly from Little League - questions can be answered and understood on all issues regarding running your local league appropriately.
For more information and to register, click here.
---
Now that the new school year has started and parents are looking at activities in which children can participate, don't forget about softball and baseball! Leagues are currently involved with the Fall Ball season, and before we know it, the Spring Season will be starting! Registrations usually start anywhere from before Christmas to the start of the new year. Planning now about participation will give you time to gather information, equipment, and sign up!! We'd love to see everyone out at the fields this spring!! Little League offers play in Tee Ball, Challenger, Softball and Baseball. Check out the levels of play
here
.
---